MANAGED DETECTION AND RESPONSE (MDR)
OKIOK MDR solution provides 24/7 monitoring of your networks, endpoints, and cloud environments to detect, analyze and respond to modern cyber attacks so you can focus on your business
46%
of all cyber breaches impact businesses with fewer than 1,000 employees.


According to Verizon's 2021 Data Breach Investigations Report.

60%
of small businesses that are victims of a cyber attack go out of business within six months.


According to the US National Cyber Security Alliance.

$1.56M
average cost of downtime for small and medium sized businesses impacted by a cyber breach.


According to a study by Ninja RMM.
Detect
Collect and consolidate all your critical logs and security events from your end points, EDR/XDR, network, cloud and legacy sources.​
Analyze
Apply round the clock advanced analytics to detect and analyze threats, leveraging the MITRE ATT&CK framework and AI.​
Respond
Send clear, prioritized, actionable alerts and automate response, containment and isolation with fully configurable workflows.​
Improve
Continuously improve analytics, threat intelligence and your security posture with input from cybersecurity experts and AI.​
OKIOK's MDR solution addresses your most daunting cybersecurity challenges
Complexity

​

Today's sophisticated cyber attacks keep evolving at a rapid pace that makes them very difficult to detect and deter with legacy tools​.
Skills scarcity
Most organizations struggle to hire and maintain a minimal security operations team​.
Overload
​Security teams are over burdened with low value tasks and alert fatigue from legacy cybersecurity tools.​
State-of-the-art detection capabilities
Threat intelligence and detection logic are continuously refined, and detection use cases enhanced through the expertise and experience of OKIOK's team of cybersecurity experts.
Sophisticated attacks are detected and defeated early.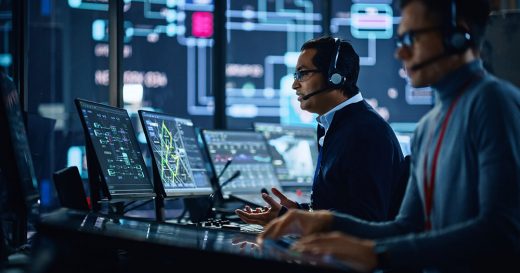 24/7 continuous protection
Logs are continuously ingested, stored and analyzed, while alerts are prioritized, enriched and forwarded to your team automatically. SIEM OKIOK can automate response to block, contain and limit the impact of an attack.
Your assets are always protected, 24/7.
Elimination of the human factor
Advanced analytics and AI are used to reduce and even eliminate error prone and tedious manual interventions for performing time critical analysis and respond to increasingly sophisticated attacks.
Error free response in seconds, 24/7
Pure cloud SaaS solution
Based on the OKIOK SIEM platform with the latest cloud technology to provide maximum security, performance and availability with unlimited ingestion capacity and scalability and no infrastructure and software to deploy, operate and maintain.
World class reliability, scalability and low TCO.
Automated alerting and response
OKIOK SIEM provides fully configurable automated response to filter and route alerts via multiple channels including email, SMS and ticketing systems like JIRA, as well as to escalate critical issues and take direct action to isolate and contain attacks.
Enhanced protection for your IT assets.
MDR as a service
With the OKIOK MDR solution, powered by the world class OKIOK SIEM platform and backed by decades of cybersecurity experience, you benefit from the most effective protection with minimal load on your team.
Top flight protection with no need to build and operate your own SOC.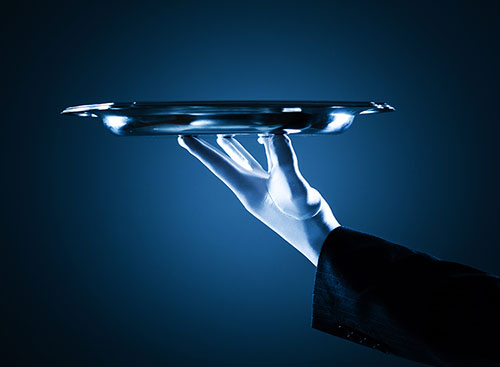 WHITE GLOVES SERVICE
Optimized detection use cases
Perform in depth analysis of your specific log data to enhance and optimize detection use cases and response patterns.
Custom detection use cases
OKIOK experts work with you to determine objectives and develop custom detection use cases.
Flex Plan
Provides you with a flexible bank of hours that you can use in any way for improving your security posture.
Dedicated Customer Success Agent
A Customer Success Agent is assigned to you to ensure optimum support and to provide an effective communication channel with OKIOK.
Unlimited access to OKIOK cybersecurity experts
Provides your team with access to topflight team of cybersecurity experts to provide support and guidance on improving cybersecurity posture and readiness.
VIP Registration in OKIOK's Incident Response Service
Provides you with maximum breach readiness and prioritized response should you need to engage OKIOK's Incident Response team to help you recover from a cyber attack.
OKIOK MDR IS OFFERED IN TWO EDITIONS TO MEET YOUR NEEDS
STANDARD EDITION
For small to medium sized organizations
24/7 detection, analysis and alerting and response
Fixed pricing based on ingestion volume and number of source types
Unlimited number of sources
5 hours per month access to OKIOK cybersecurity experts
Custom detection cases available at extra cost
Custom sources integration available at extra cost
Incident response available at extra cost on a per incident basis
PREMIUM EDITION
For medium to large organizations and any organizations where cybersecurity is highly critical
Includes all features of the Essentials edition plus White gloves service providing:
Optimized detection cases
Dedicated customer success agent
Custom detection cases available within white gloves flex plan
Unlimited access to OKIOK cybersecurity experts
Custom sources integration available within white gloves flex plan
Registration in OKIOK`s Incident response program to ensure maximum breach readiness and prioritized response