Penetration Testing & Vulnerability Assessment
PUT YOUR SYSTEMS
TO THE TEST
With certified experts, a
structured approach and
an exclusive methodology in
penetration testing & vulnerability
assessment
Whether to protect from threats or to meet compliance requirements, organizations must implement preventive measures to ensure that their networks and applications are adequately secured.
Penetration testing & vulnerability assessment is the first step in the process and consists of determining whether applications and systems have exploitable flaws that can jeopardize the technological environment. The security analysis and test results highlight areas in need of improvement and provide clear recommendations to remediate these vulnerabilities.
OKIOK's team of dedicated experts and specialists, performs several hundred penetration tests and vulnerability assessments yearly. Although OKIOK positioned itself as the reference in the gaming and lottery space, it provides testing services in other sectors including multimedia, health care, energy, finance/banking, transportation, government services, education and many more, both domestically and internationally. OKIOK provides penetration testing and vulnerability assessment services required for NERC CIP compliance in the energy space as well as for PCI DSS in the payment sector.

External Services Penetration Testing
Internal Services Penetration Testing
Social Engineering Penetration Testing
Web Application Penetration Testing
Mobile Application Penetration Testing
Application Penetration Testing
Physical Security Penetration Testing
Advanced Persistent Threat Attack Testing
Cloud Architecture and Configuration Security Review
Mobile Device Security Configuration Security Review
Database Server Security Review
Networking Infrastructure Security Review
Virtualization Infrastructure Security Review
Wi-Fi Networks Penetration Testing
Denial of Service Testing
Data Leakage Testing
Sensitive Data Identification
Code Review
Phishing
Incident Response
WANT TO KNOW MORE?
Our experts will gladly advise you and answer your questions. 
WANT TO KNOW MORE
ABOUT OUR SERVICES?
PUT YOUR SYSTEMS TO THE TEST
with certified experts, a structured approach and an exclusive methodology
Okiok takes gold at NorthSec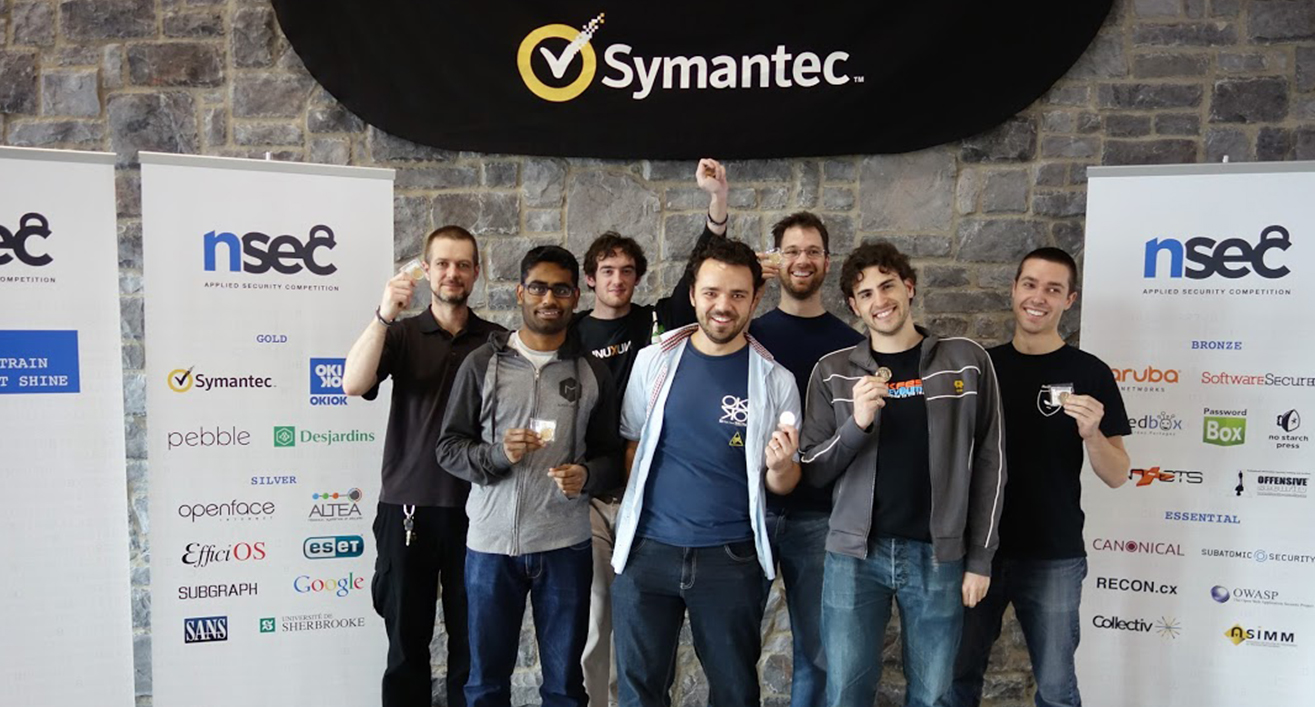 testimonials
I personally want to congratulate OKIOK not only for the quality of deliverables for the penetration testing and risk analysis, but also for the outstanding level of professionalism, courtesy and customer service of the OKIOK team throughout the project.